Offers at the Hotel Held
Offers for weekend trips, short trips, city trips
Come to Regensburg, the home of the Held family. Get to know the Upper Palatinate with its river landscapes and the Walhalla memorial site on an extended weekend trip. Take a short timeout and visit the landmarks of Regensburg: the famous Steinere Brücke (Stone Bridge), which has led across the Danube since the Middle Ages, and the magnificent St. Peter's Cathedral with its striking twin towers. Marvel at atmospheric squares and hundreds of historically listed buildings in the UNESCO World Heritage Old Town on a city break. Afterwards, enjoy the village character around the Hotel Held in the district of Irl - only about 6 km from the Stone Bridge - and the Bavarian home feeling in the restaurant and beer garden of your hotel in Regensburg.
 Choose an offer. If you can't find just the right offer, don't hesitate to contact us. 
No-risk booking!
You can cancel booked reservations until 6:00 pm on the day of arrival!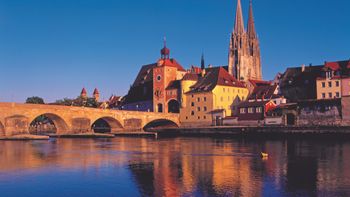 Spend a dreamlike weekend in Regensburg and let your spirits soar.

Included services:
- IOvernight stay in the chosen room category
-Aabundant breakfast buffet
- 3-course dinner menu
- Use of the spa area
- Use of the fitness room
- Parking directly in front of the hotel
from
€ 190.--
per person
(in the room Single room)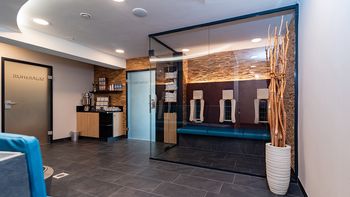 Long weekend offer
With our 4 = 3 offer you save one night
Arrival on Thursday / departure on Monday

You stay for 4 nights and we only charge your for 3.  

Included services:
Abundant breakfast buffet with warm and cold dishes
Parking directly at the hotel
Use of the sauna, swimming pool and fitness room
from
€ 241.50
per person
(in the room Double room)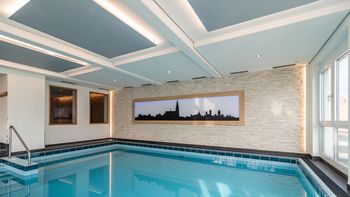 Stay 7 nights and only pay for 5
Vacation time is travel time
Save 2 nights with our 7 = 5 offer.

You stay 7 nights and we only charge you for 5 nights.

Included services:
Abundant breakfast buffet with warm and cold dishes
Parking directly at the hotel
Use of sauna, swimming pool, fitness room
from
€ 563.--
per person
(in the room Double room)