Your restaurant  & beer garden in Regensburg
Homemade Bavarian & regional cuisine 
Authentic cooking is the basis for all the delicacies in our restaurant. But the most special part is the passion for regional, fresh cuisine in our hotel, where the craft of cooking has become a tradition over 3 generations. Today we cultivate the knowledge of homemade dishes, which are rounded off, among other things, with herbs from the family garden and excellent spices, for example in our onion roast or our crispy roasted duck with red cabbage and grated dumplings. The Held kitchen team also prepares homemade cakes for our guests. Visit our traditional restaurant with a beer garden in Regensburg.
In the restaurant as well as in the beer garden we observe the valid Corona regulations.
Culinary pleasure at its best

Your restaurant in Regensburg-Irl
Pleasure at the Held Hotel
We'll see you soon in the Restaurant Held in Regensburg
Bavarian and international specialties in the Restaurant
Tickle your palate with our house specialties and exquisite treats from the Upper Palatinate. We also offer meals for vegetarians on our menu. 
Our head chef is happy to advise our health-conscious guests. We take your wishes due to food intolerances or allergies into account so you can still enjoy the wonderful taste. 
Enjoy your meal with regional and national wine specialties.
Restaurant opening hours:
every day 10:00 to 10:00 pm.

warm kitchen from 11.30 to 21.00 pm
We also offer takeaway meals!
Table reservations & takeaway orders, telephone +49 9401 - 9420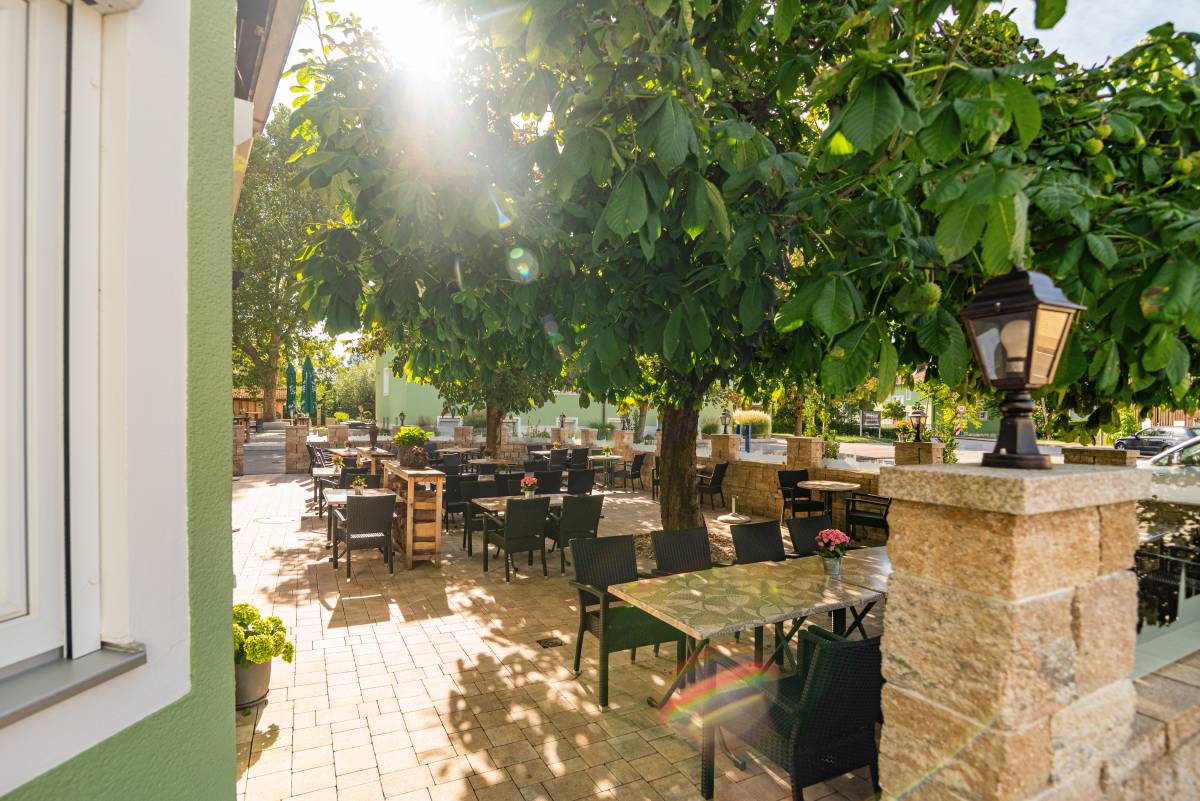 Beautiful beer garden in Regensburg
When the sun is shining then it's time for a visit to the beer garden - it's a Bavarian tradition. A cold beer with a snack or a delicacy from our restaurant. It can truly warm your heart. 
Make yourself right at home in our beer garden in Regensburg's Irl district.  Chestnut trees provide cooling shade in warm summer months. 
The beer garden for up to 90 guests is open from 11:00 am to 11:00 pm depending on the weather. 
Breakfast in the hotel
An extensive breakfast buffet makes a delicious start to the morning in Regensburg. For guests who enjoy a sweet breakfast, for example, with honey on a fresh roll, fruit, and yogurt. For connoisseurs of hearty dishes, there are Bavarian sausage specialties, cheese, egg, and much more. Plus fine coffee, tea, juices, sparkling wine, and salmon. 
Monday to Friday from 6:00 to 10:00 am, Saturdays, Sundays and holidays from 6:30 to 10:00 am
Half Board
You can also book half-board with us for your stay in Regensburg. It includes a 3-course meal, with your choice of dishes, in the evening.  Choose between a fish dish, a vegetarian dish, or 2 meat dishes.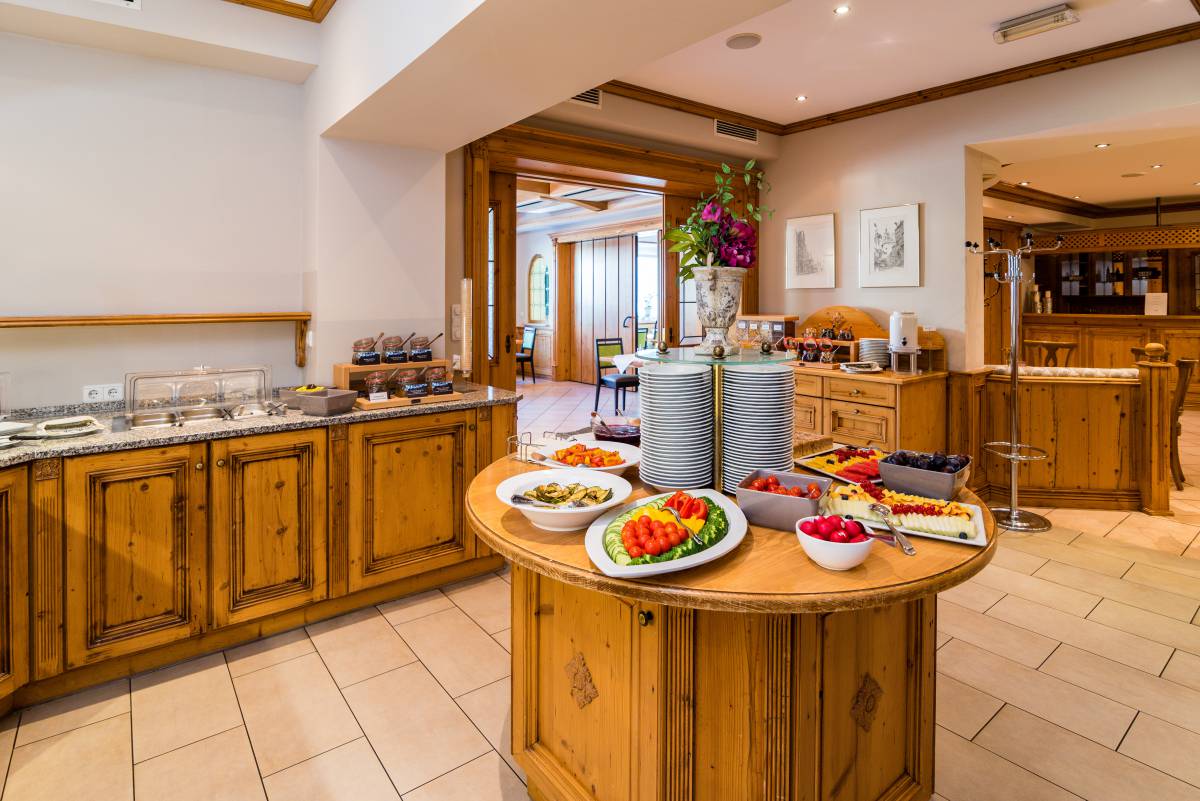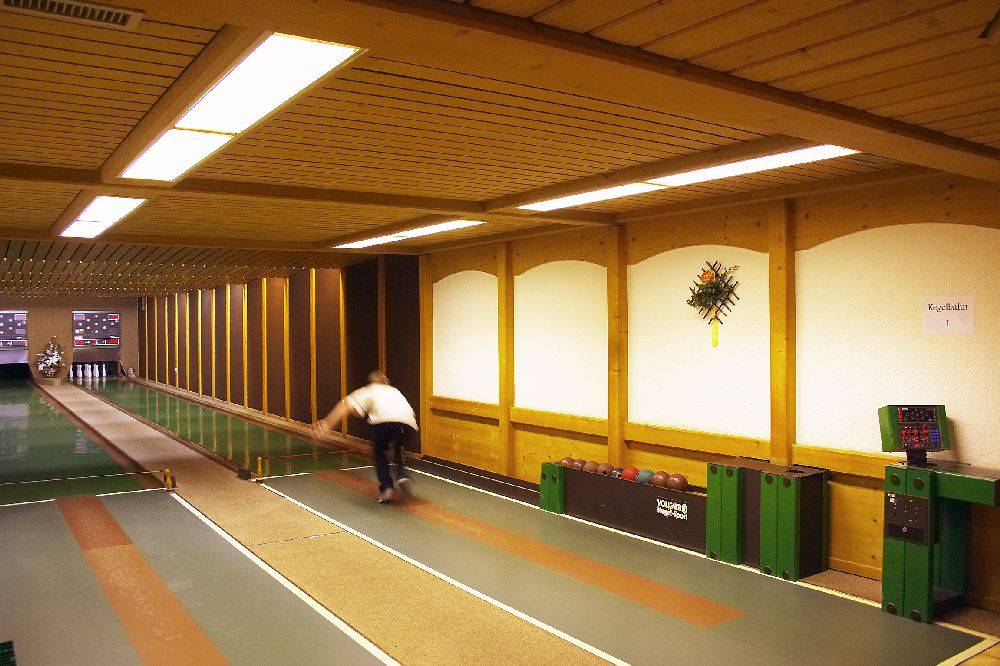 It's "pin-credibly" fun!: 2 bowling alleys in Regensburg
Bowling with family and friends. children's birthday parties. Bachelor parties. Or just a bowling evening with colleagues: Bowling in the relaxed atmosphere of our bowling facility with two bowling alleys that meet the federal standards. 
We will be happy to pamper you before or after the game with sumptuous delicacies from our kitchen. Enjoy the sense of achievement when you have hit a strike in Regensburg.
Would you like to reserve a bowling alley?
Tel. 09401 – 94 20 or at the reception desk
€10 per alley from 2:00 to 5:00 pm
€12 per alley from 5:00 to 8:00 pm
€15 per alley from 8:00 to 12:00 pm
Single