Wellness Spa in Regensburg
Your hotel with indoor pool & sauna
Whether after a long working day or a day full of sightseeing – many guests long for wellness in Regensburg. Our hotel has  a small,  stylish area to bring that little bit of something extra to your well-being. The 100m² spa area includes a newly renovated pool with large windows for a bright and sunny atmosphere and modern rooms for sauna and relaxation. All lovingly furnished for you. Afterwards, treat yourself to a soothing tea from the tea station in our feel-good area.
And those who equate well-being with fitness training can practice active wellness in the hotel's fitness room.
For your relaxation in Regensburg
Relaxing at Hotel Held

Feeling good in Regensburg
Spa area
100 m2 Spa on your city or business trip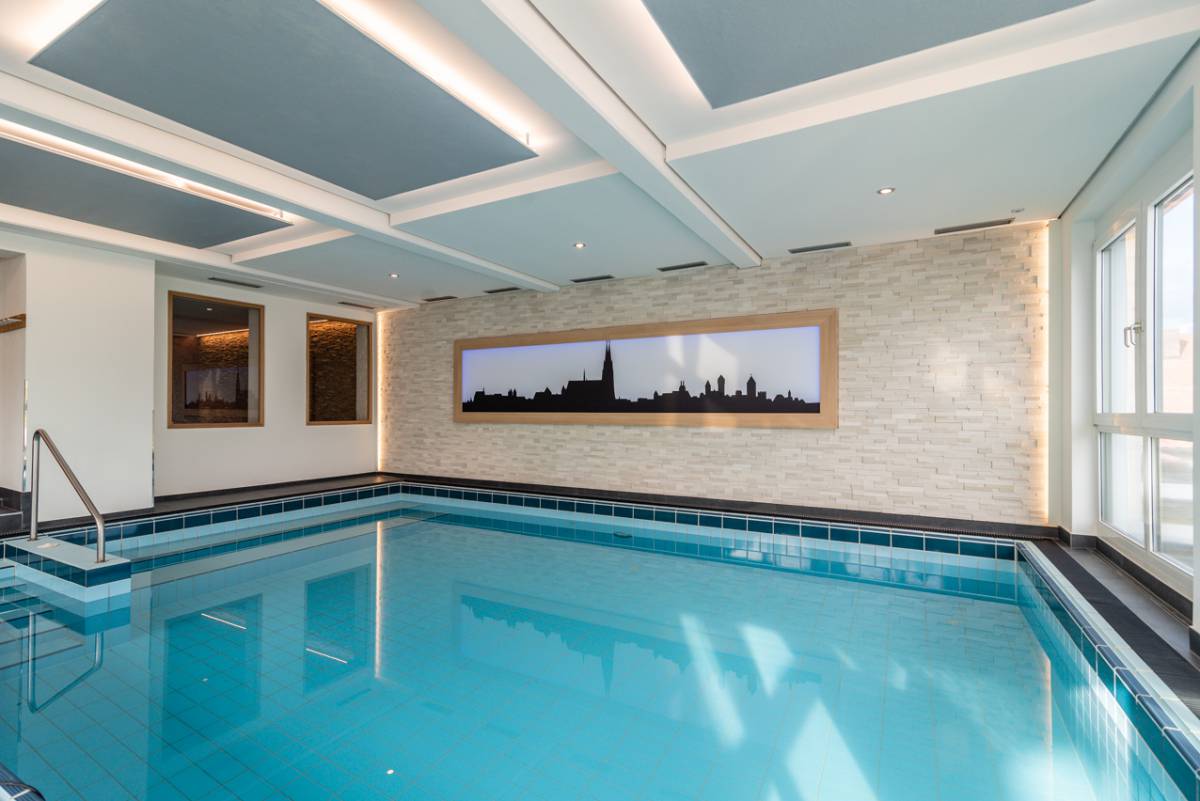 Your hotel with a swimming pool in Regensburg
Dive into the hotel swimming pool first thing in the morning to start the day off with a swim. No other hotel in Regensburg has an indoor pool with so much daylight. 
Or treat yourself to a little time out in the pool in the evening. Just splash around a bit and regenerate in the water.
Daily from 7.00 – 22.00 Uhr
Sit back & enjoy the sauna in Regensburg
The Finnish sauna is lined with wood for a classic sauna experience. 
For those who prefer a gentler way of soothing sweating, we recommend the infrared cabin for up to 3 people, which can be used with swimwear. The infrared rays warm you pleasantly from the inside.
Use the sensory shower for cooling down after a sauna session and the Kneipp basin for vitalizing foot change baths.
The relaxation room with 4 comfortable beds is ideal for resting between sauna sessions and offers a view of our swimming pool.
The sauna is open from 4:00 to 10:00 pm
Sauna towels are located at the entrance of our swimming pool, bathrobes in the rooms.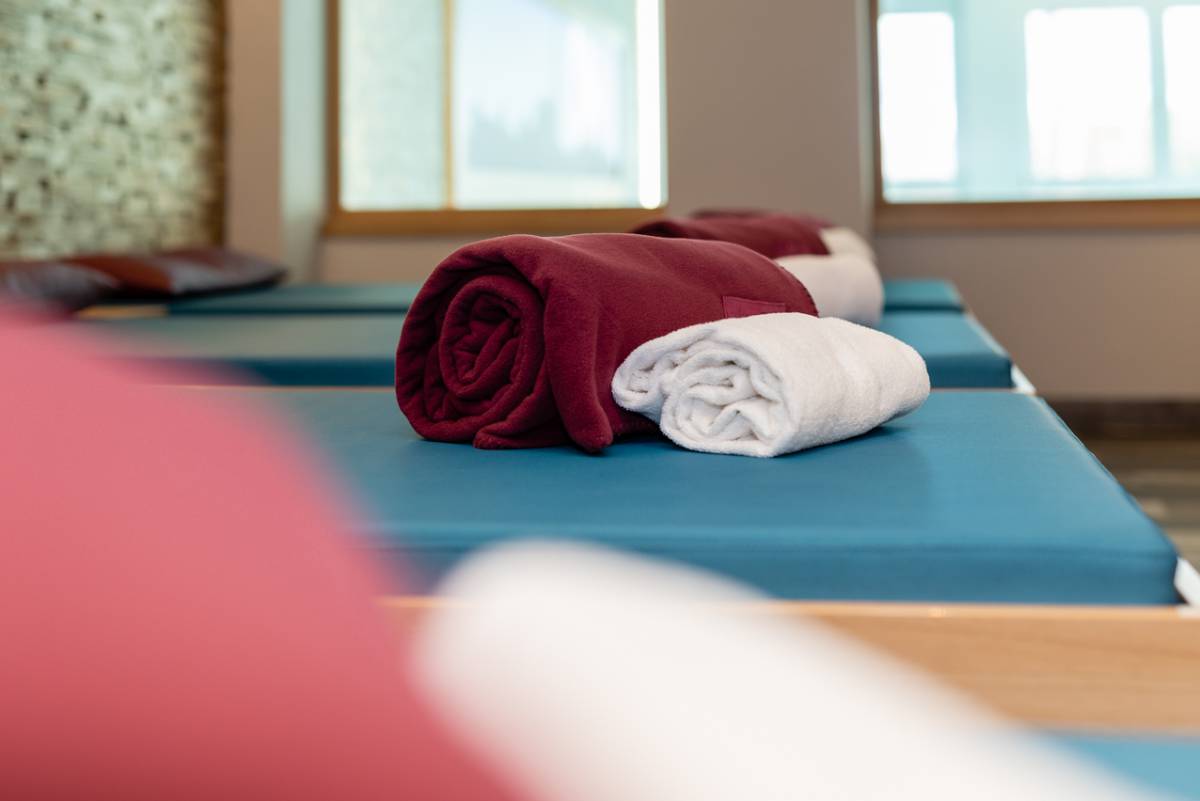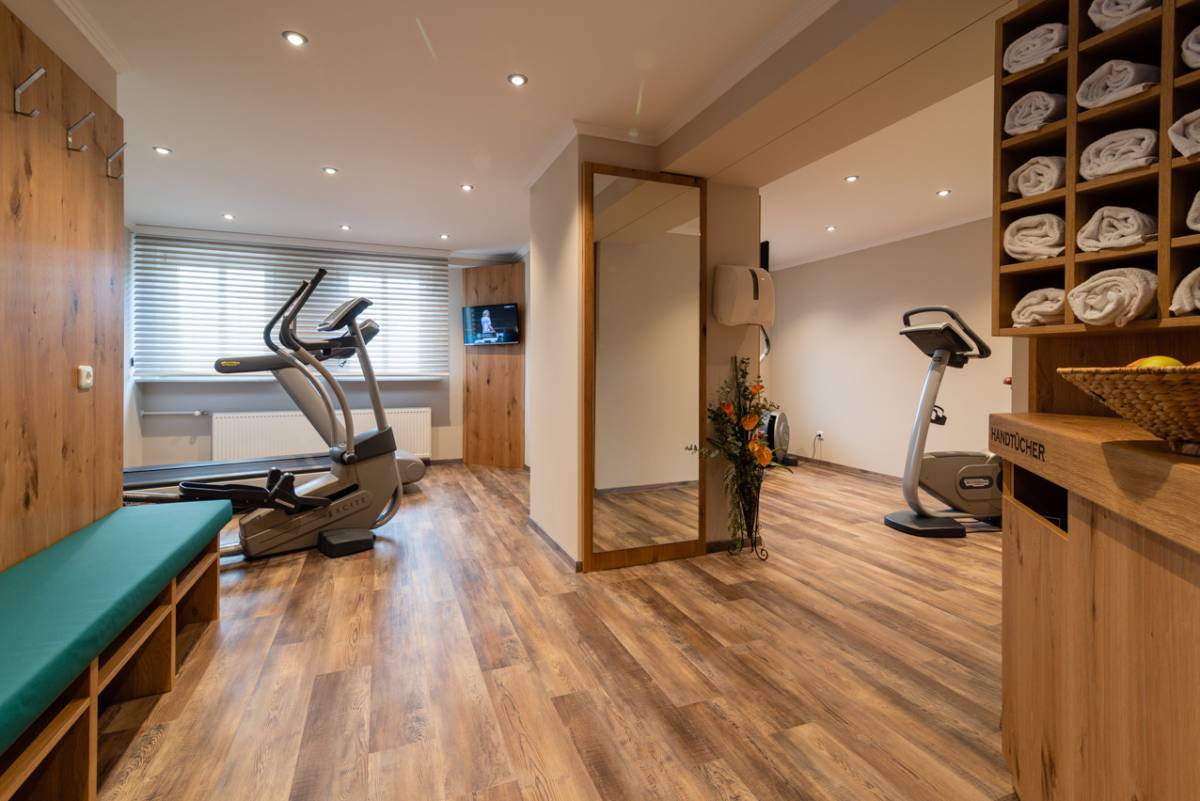 Fitness in the hotel & jogging in Regensburg-Irl
The fitness room in the hotel is equipped with TechnoGym equipment and screens for entertainment during your workouts. Train here on the treadmill and use the cross trainer as well as the fitness bikes for exercise that's easy on the joints. Use is free of charge for hotel guests.
Opening hours: 7:00 am - 10:00 pm
Do you think jogging is the best way to relax? We will be happy to give you tips for jogging routes in Regensburg-Irl, e.g. a trail around our village-like district of Irl or the running route past fields to the neighboring village of Harting.

Just ask us at the reception desk.
Plan your stay
Your hotel with pool & sauna in Regensburg